`
Posted on September 4th, 2017
---
When we set out to buy a house, we were not by any means looking for a project, but we also recognized that given our stage of life (newlyweds, no kids) and the neighborhoods into which we were looking to move, we may have to take on some renovation to capture the value and check all of our boxes.  Ian and I are not particularly handy ourselves, but we are open to learning and also feel like this is a good time to oversee a big job.
While the ninety year old house into which we moved has definitely been loved and cared for, there are some things that need to be done to make it a welcoming, modern family home.  I had actually had my eye on it from the first day it came on the market, and pushed our realtor to take us to see it when she did not include it on her original list.  Our original visit confirmed what we had thought: it would not work for us long term as is, but it had the potential to be fantastic.  It sounds like a lot when listed like this, but these are the 7 overarching categories into which I'm mentally breaking our renovation:
Two story addition- The most major thing we are doing is adding space.  The biggest problem we were unable to solve using the existing footprint of the house was closet space.  It seems like people in 1930 maybe only had 3 dresses, so it works for them that the closets are about the size of my high school locker.  Call me materialistic, but we need a little bit more space.  The addition is not massive in terms of square footage, but it will enable us to expand the footprint of the kitchen on the main floor and add closet space for two of the three bedrooms upstairs.
Opening the floor plan- As with many older homes, the layout downstairs is a bit boxy.  As of now, the kitchen is only accessible by walking through the dining room and past the basement opening, and the living room exists in the front of the house by itself.  We plan to open up flow between the kitchen and living room with a five foot opening that could be closed off with pocket doors while entertaining, but which will be open most of the time to connect the main family spaces.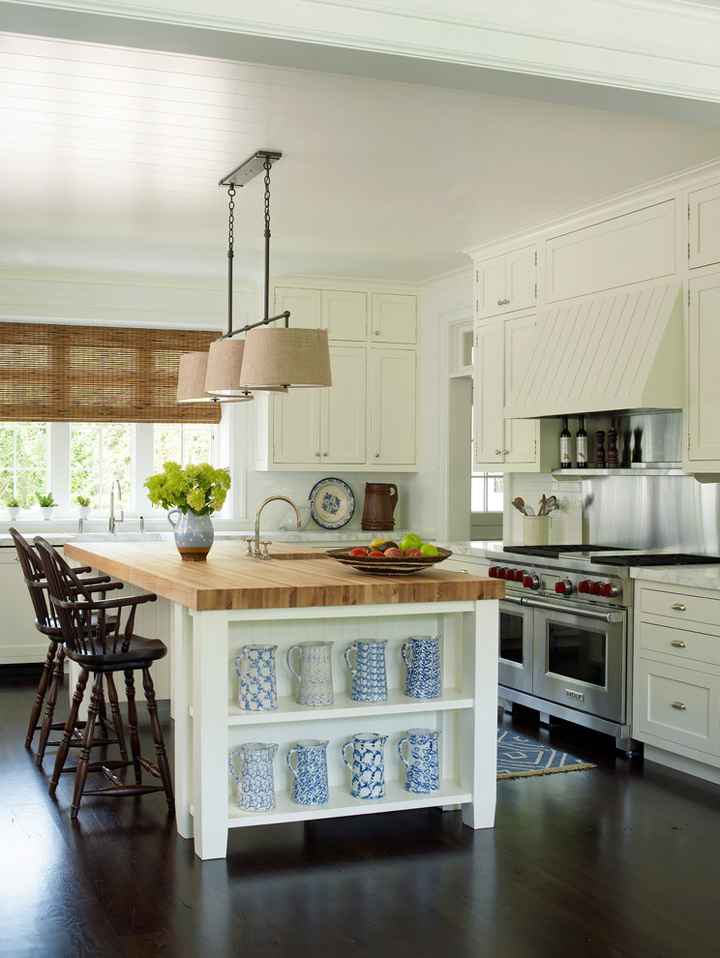 Kitchen renovation- The entirety of the current kitchen is being removed as part of the expansion and floor plan adjustment, so we really get to start from scratch here.  I am so excited about the direction we are heading in!  We will be able to get in a fairly large island, which was important to me, as well as two ovens and a pantry.  I will be baking my brains out, basically.
Mancave- Part of the basement will be finished out for a little (and I do mean little) mancave for Ian.  Probably the smallest part of the project, yet the most pivotal in our marriage
He plans to use it primarily as a screening room, so if I play my cards right I may get invited downstairs for movie nights.
2nd floor bathroom- We're still deciding on the scope for the upstairs bathroom renovation, but right now we'll plan to do a facelift at minimum and a new layout at most.  Realistically, we may need to wait for a Phase II before hitting the bathrooms hard.
Cosmetics- All walls need painting, all light fixtures need replacing, all floors need refinishing, the fireplace needs a mantel… In refreshing these, I'm looking forward to the opportunity to better align the finishes with our style, too.
Systems- This is the boring stuff like relocating the furnace and replacing the hot water heater.  Know that it is happening, but that I probably won't feel the need to discuss it.
We are targeting completion, or close to it, sometime around the New Year.  We will be planning to live in the house for as much of the renovation as possible, so while it will be fun to see the progress so closely, we will be in for a messy fall.  As I mentioned the other day, we are loving our neighborhood and feel so grateful to be in such a wonderful place, but I am so excited for renovations to start in earnest so we are that much closer to the finished product of our home sweet home!